Advancing Diabetes Self Management
Department of Family and Community Health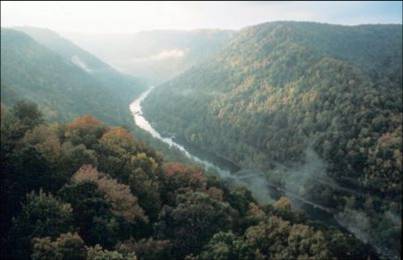 Marshall University School of Medicine

1600 Medical Center Drive, Suite 1400
Huntington, WV 25701



The Advancing Diabetes Self Management Program (ADSM) was a partnership of rural health centers and churches in Rural West Virginia working to promote innovative ways to help people experience the benefit of taking control of their diabetes. The lead organization for this project was the Department of Family and Community Health (FCH) at Marshall University's School of Medicine. Its goals were to: 1) Equip and support partner agencies to lead ongoing Help Yourself self management workshops; 2) Disseminate self management communication materials using social marketing strategies; 3) Integrate changes into health care systems that facilitate self management education and support; and 4) Promote expansion of medical group visits through mentoring and consultation.

The six-week Help Yourself Chronic Disease Self Management Course, co-taught by clinic staff and lay leaders, was designed to teach people how to deal with the symptoms and frustrations of living with diabetes and other chronic conditions. The program was skills-based and centered on goal setting and problem-solving. Sessions were highly interactive, where mutual support and success built participants' skills and confidence to self manage.

Self management health communication materials were developed using the stages of change constructs of the Transtheoretical Model. They focused on three messages: Balance Your Plate, Choose to Move and Kick the Habit, and they provided information that enabled patients to make action plans for behavior change. The materials were being marketed to three key audiences: 1) primary care centers, especially those that are new members of a Health Disparities Collaborative; 2) community organizations such as support groups and diabetes coalitions; and 3) the Partnership of African American Churches.

Medical group visits (MGVs) took place in a supportive group-setting and included the same services that were delivered during routine individual office visits. However, they provided several advantages over traditional patient visits: improved follow up; more time for self management education and problem solving; more time for patients and their care team to interact and build collaborative partnerships; opportunity for patients to learn from and support each other; greater patient and provider satisfaction; and fewer urgent care visits.

To facilitate the spread the MGV model, a Group Visit Resource Manual was developed, and New River Health Association hosted over a dozen visits from other West Virginia community health centers. Experienced MGV staff were available to do demonstration presentations and provided support for the teams from other health care organizations.

The scenic, but isolated environment of Southern West Virginia coupled with the somewhat fatalistic culture of the rural Appalachian people presented a considerable challenge to improving access to health care and resources that support healthy lifestyles. However, the ADSM project helped diabetes health care professionals in the area to become advocates, not only for individual patients, but also for the system changes needed to provide the resources and support people need for healthy self management.
Summary
Key Interventions
Help Yourself Chronic Disease Self Management workshops and leader trainings in multiple community settings
Are you ready? materials to assess patients readiness to change and help them make action plans
Medical Group Visits (MGVs) to enhance education and collaborative learning among patients and the patient care team
Collaboration with local Partnership of African American Churches for outreach activities
Nurse case management to improve care coordination
Diabetes Support Groups that incorporate self management skill-building
Key Accomplishments
Successfully spread the Help Yourself course through training of leaders in clinics, health departments and community organizations to offer classes throughout Appalachia
Developed a toolkit designed to provide community partners with the resources necessary to implement the "Help Yourself" (Chronic Disease Self Management) program, particularly in rural communities. Read more>>
Developed, tested and disseminated a theory-based set of materials—Balance Your Plate, Chose To Move, and Kick the Habit—to support healthy self management behaviors
Expanded the MGV model to eight teams who are providing monthly group visit
Lessons Learned
The Help Yourself course and health communication materials are strategic tools for successful diabetes self management.
Overcoming barriers to self management requires system changes in primary care practices
Medical group visits have a positive impact on self management and clinical outcome
Grantee Presentations
Program Materials
Program Publications