Building Community Support for Diabetes Care
Galveston County Health District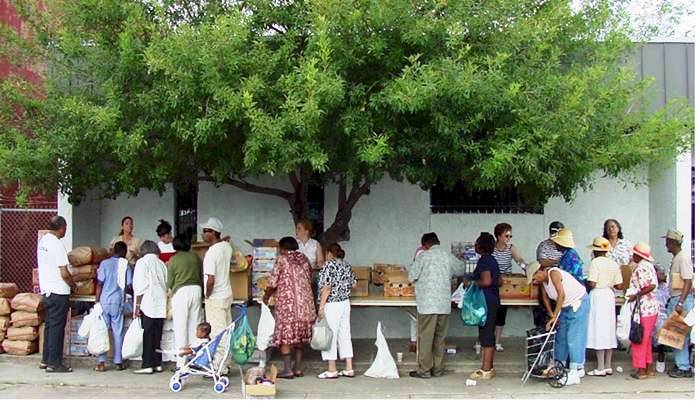 2000 Texas Ave, Suite 200
Texas City, TX 77590

www.gchd.org



The Galveston County Health District (GCHD) is the administrative agency for the Building Community Supports for Diabetes program in Galveston County. GCHD is a unique governmental entity that manages a variety of community programs, administers a federally qualified community health center—the Galveston County Coordinated Community Clinic known as the "4 C's"—and also serves as the local health department. Clinical partners are the University of Texas Medical Branch (UTMB) and Mainland Medical Center. All are members of the local Community Access Program (CAP) coalition. Through this coalition, the partners have adopted a shared formulary and clinical practice guidelines that are available to all partners via the CAP website.

Based on 2000 census data, the race/ethnicity of Galveston County's 250,000 residents is 66 percent non-Hispanic white, 18 percent Hispanic and 16 percent African American. Using current prevalence estimates for diabetes suggests that there are more than 19,000 people in Galveston County with diabetes. According to the Texas Department of Health, about 25 percent of this group lack any form of health insurance. Most go untreated or rely entirely on episodic free and low-cost services or on emergency room care. It is this population—the low-income medically uninsured or underinsured adults with type 2 diabetes who receive (or are eligible to receive) health care at the 4 C's Clinic—that GCHD set out to serve with their diabetes project.

GCHD and its community partners developed, implemented ando supported Take Action self management classes, Whisking your Way to Health cooking/nutrition classes, and diabetes support groups. The classes and support groups were held at federally-qualified community health centers, a university hospital clinic, a work site program, senior citizen centers, low-income housing projects, community centers, faith-based institutions, pharmacy waiting rooms, Friday Food Fairs, a family home, and a hurricane evacuation shelter.

The success of these programs is due to the many volunteer coaches who taught these courses in community settings. More than 50 coaches were trained to teach the Take Action diabetes self management course. They lead the classes in their own communities, enabling reach into many areas of the county previously unserved by educational programming for people with diabetes.

Coaches came from both lay and professional backgrounds. They included former class participants, interested community members, community and parish nurses, health education center staff, local pharmacists and medical or nursing students. The interest in becoming a community health coach was overwhelming; there was a waiting list of people wanting training to become a coach.

GCHD staff conducted the training and provided ongoing follow up and support to the network of community health coaches. Training materials included a coach's manual, an accompanying PowerPoint presentation, and a tool box with hands-on learning materials. Coaches were guided and supported by GCHD staff that maintain monthly phone contact and help set up classes, deliver supplies and certificates, plan quarterly coach luncheons and publish a quarterly newsletter.

Take Action programs all focused on increasing community supports and self management activities among persons with diabetes. Using volunteer coaches, GCHD spread education to those most at need in Galveston County.
Summary
Key Interventions
Coach-led Take Action diabetes education classes in community settings
Diabetes support groups
Whisking Your Way to Health cooking classes in community settings
Key Accomplishments
Developed a diabetes self management curriculum and coach training materials
Successfully recruited and trained more than 50 community health coaches
Achieved widespread reach of Take Action classes through the network of coaches
Lessons Learned
A network of volunteer coaches can provide widespread availability of diabetes self management education
Maintaining an extensive network of partnerships results in successes, such as reach into the community, but also requires effort to sustain the collaboration
Grantee Presentations
Program Materials