Advancing Diabetes Self Management
Community Health Center, Inc.
635 Main Street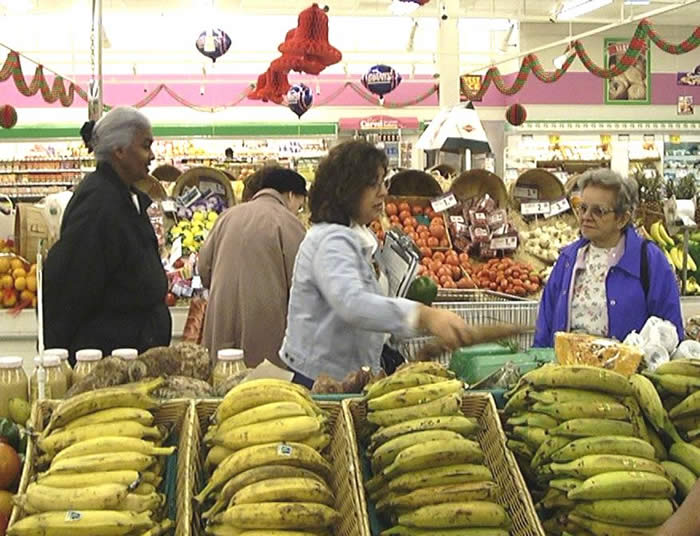 Middletown, CT 06457

www.chc1.com


The Community Health Center, Inc. (CHC) is a federally qualified health center with practice locations across Connecticut. The centers provide comprehensive primary care services including dental, mental health, women's health/OB, pediatrics, and adult medicine. Each practice site serves a population of predominantly indigent, uninsured or underinsured patients from ethnically diverse backgrounds. Eighty-nine percent of patients seen at CHC are at or below 200 percent of the federal poverty level and 29 percent are without any form of medical insurance.

The Advancing Diabetes Self Management Program at CHC targeted adult patients with a diagnosis of type 2 diabetes who received their primary care and diabetes care at the Community Health Centers of Meriden, New Britain and Middletown. These three sites had approximately 1,200 active patients with type 2 diabetes. Of these patients, nearly half were Hispanic, and 17 percent were African American. The prevalence of diabetes in each of the communities served by CHC was extremely high. Analysis of encounter data for all three sites demonstrated that diabetes was the most common diagnostic code other than routine health maintenance evaluation.

CHC found that traditional diabetes education and self management programs often fail to consider the unique needs of patients from different ethnic and socioeconomic backgrounds. In response, CHC developed an effective, culturally sensitive diabetes education program. In this program, self management goal setting was closely linked to a flexible, comprehensive diabetes education intervention that was provided in both group and individual settings. Woven throughout the process was a consistent emphasis on the process of goal setting. The interventions were designed to be adaptable to individual circumstances and needs.

Certified Diabetes Educators (CDEs) enrolled patients into the program on a referral basis. Primary care providers and other staff referred all interested diabetic patients to them for an intake evaluation. During the intake, CDEs collected baseline information, reviewed HIPPA and informed consent forms, performed an individualized assessment focusing on diabetes knowledge, psychosocial, cultural and social factors, and administered a depression screening questionnaire. Patients with coexistent depression were referred for a collaborative behavioral health intervention with a therapist. Baseline clinical data was also collected, and, if not already entered, this information was added to the computerized diabetes registry.

Patients could then elect to take part in any of the following activities: individual education sessions, group sessions, physical activity sessions, and cooking clubs. For people who were experiencing negative emotions or clinical depression, a referral was made to a psychologist or Licensed Clinical Social Worker for Solution Focused Brief Therapy. In addition, patients in Meriden could elect to participate in an eight week stress reduction program that was open to anyone interested. Together with system changes to improve clinical care, the diabetes programs and services at CHC improved self management and quality of life for people with diabetes.
Summary
Key Interventions
One-on-one self management sessions with a Certified Diabetes Educator
Referral options for healthy coping:

Stress reduction program (a nurse-led multi-week course to build coping skills such as relaxation and meditation)
Solution focused brief therapy with a psychologist or Licensed Clinical Social Worker

Training of staff nurses in self management goal setting to increase organizational capacity for self management
Key Accomplishments
Initiated depression screening for all patients with diabetes
Integrated behavioral health services into the diabetes self management program
Expanded the role of staff nurses to review and facilitate self management goals
Developed a tool to track self management goal setting and capture goal attainment on a scale of one to four
Lessons Learned
Self management needs to be tailored to patients' specific needs, provided in different formats and integrated into primary care
Optimal diabetes self management includes depression screening and options for addressing a range of negative emotions
The concept of self management goal setting represents a paradigm shift that requires ongoing training and support for both providers and patients
Grantee Presentations
Program Materials
Program Publications